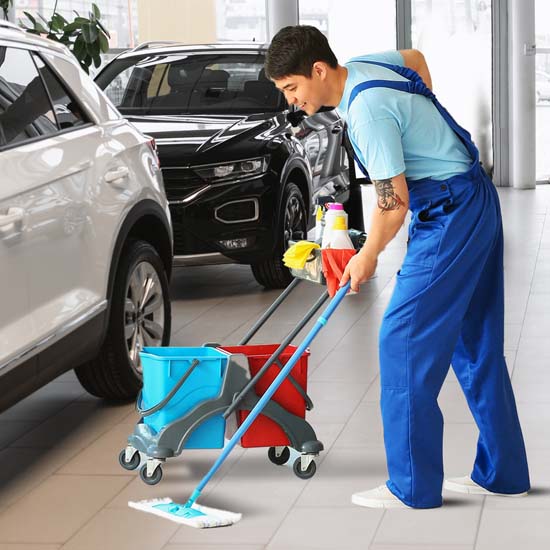 Expertise in Car Dealership Cleaning
Your Dealership Should Shine As Bright As Its Cars.
​
JanTask janitorial has handled the cleaning needs of the automotive industry for decades. From cleaning car dealerships, front desks, offices, service bays, and showrooms to concerns about grease, grime, and valuable inventories, quality dealership cleaning services are essential to both customer impressions and sales. 
It is vital to keep high-traffic floors, waiting rooms and sales manager offices clean and free from dust and clutter. JanTask gives businesses the confidence that their car dealership cleaning services will meet your expectations.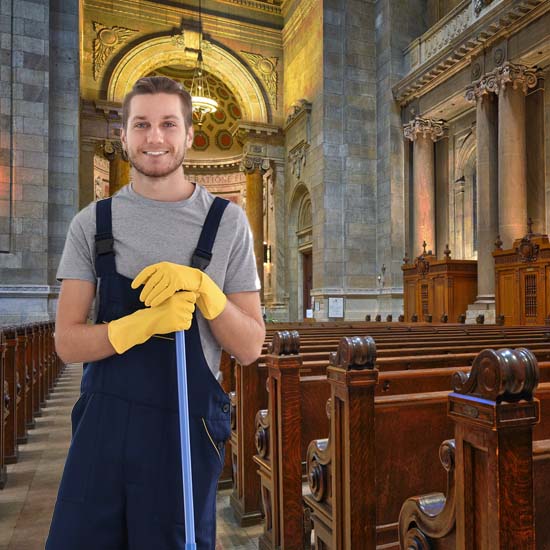 Sacred Spaces & Religious Establishments
Exceptional Sanitation Services for Spiritual Centers
Purity Reflects Devotion.
Your spiritual center transcends mere architecture; it's a hub of unity – a sanctuary for solace and joy, and a vibrant cornerstone of the community. Be it a church, synagogue, mosque, or any other sacred space, it's imperative to have a cleaning service that resonates with the essence of your establishment, offering the caliber of cleanliness and adaptability that you and your congregation deserve.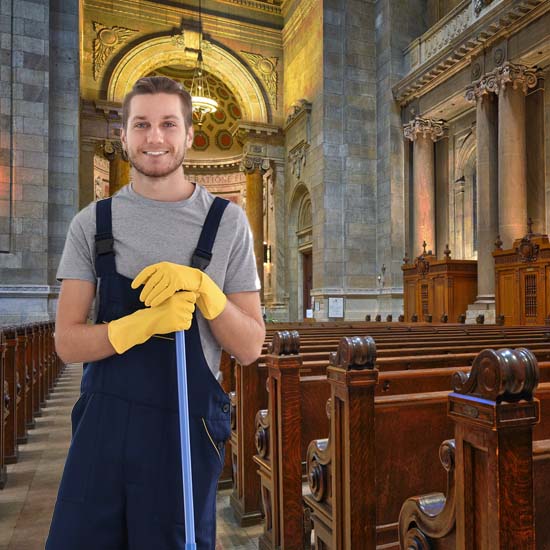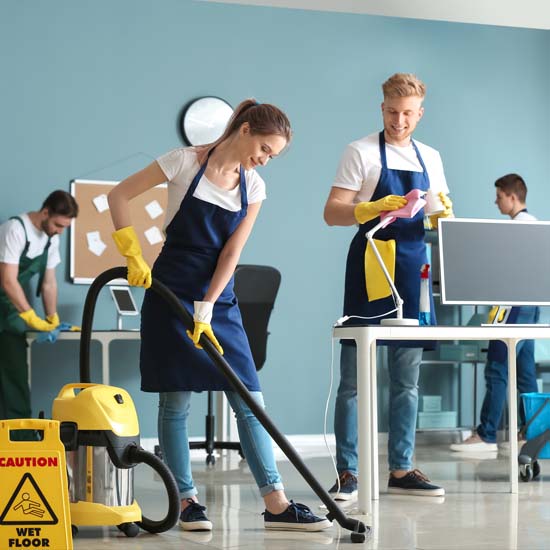 Commercial Office Cleaning
Tailored Cleaning Solutions for Your Professional Space.
JanTask, a leading name in California's janitorial sector, recognizes that every office has its unique set of cleaning needs, influenced by its specific functions, layout, and financial plan. Depending on the distinct necessities of your workspace, our expert office cleaning services can encompass tasks like dusting, vacuuming, sweeping, waste disposal, and general maintenance in:
Break room and Kitchenette
Professional Sanitation for Financial Establishments
Cleaning solutions tailored for banks, credit unions, and financial hubs across Northern California.
Reliable Cleanliness for Your Banking Environment.
In California, for banks and diverse financial entities, upholding a polished and professional demeanor is pivotal to creating a positive impression and securing the confidence of patrons and partners. From gleaming windows and pristine countertops to confidential conference rooms and ATMs, the state of each segment significantly influences a client's experience and their view of your establishment.
JanTask recognizes the paramountcy of trust in the financial and wealth management realm. Our dedicated team is equipped to offer both standard and niche cleaning services, including commercial flooring care and window maintenance, all while adhering to a timetable that aligns with your institution's needs and stringent security protocols.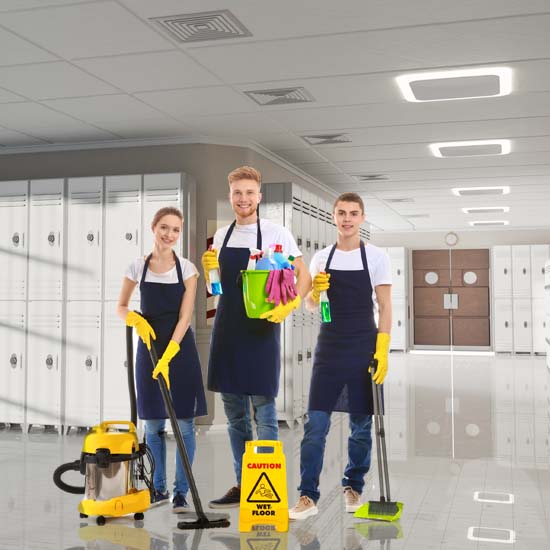 Educational Facility Sanitation
Achieving Top Grades in School Cleaning.
Educational institutions, diverse in their structures and functions, each demand unique cleaning solutions.
From classrooms and auditoriums to cafeterias, corridors, and restrooms, it's essential to have janitorial services that tackle each area methodically, ensuring comprehensive cleanliness. Optimal cleaning elevates the contentment of students, staff, and administrators—a critical aspect. Moreover, a spotless educational environment leaves a lasting positive impression on parents evaluating your institution for their children's education.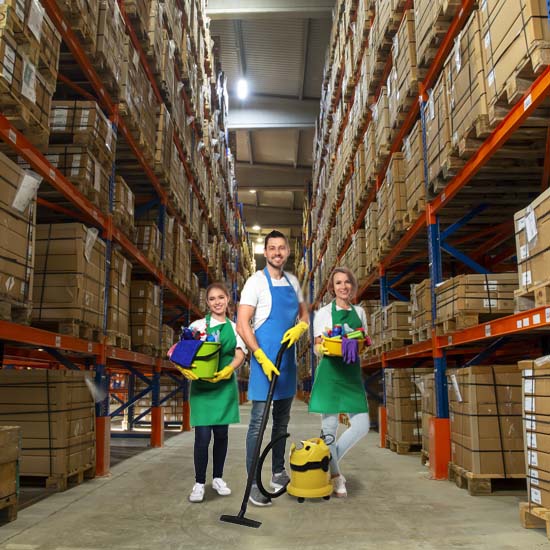 Warehouse Sanitation Solutions
Robust Environments Demand Robust Cleaning Services.
Warehouses, distribution hubs, logistics centers, and production units operate on tight timelines to fulfill commitments. Hence, it's crucial that your cleaning service partner adheres to a consistent regimen to maintain a clean and conducive warehouse environment.
JanTask specializes in catering to the sanitation needs of manufacturing, shipping, and distribution facilities across North America. From addressing specific concerns like grease marks, smudges, and footprints to broader cleanliness challenges, JanTask brings a wealth of expertise to ensure your industrial cleaning requirements are met with precision and a tailored service timeline."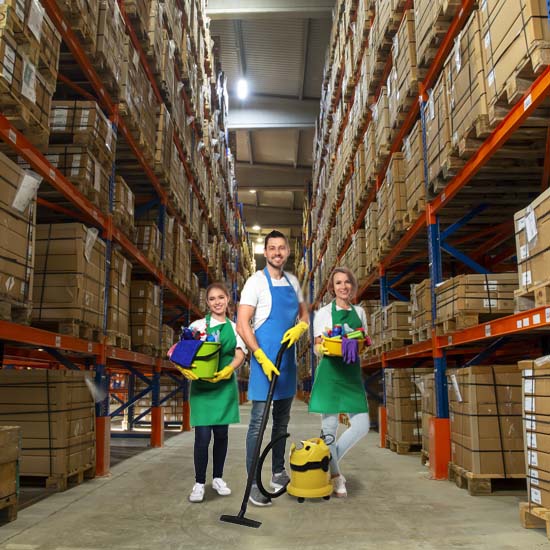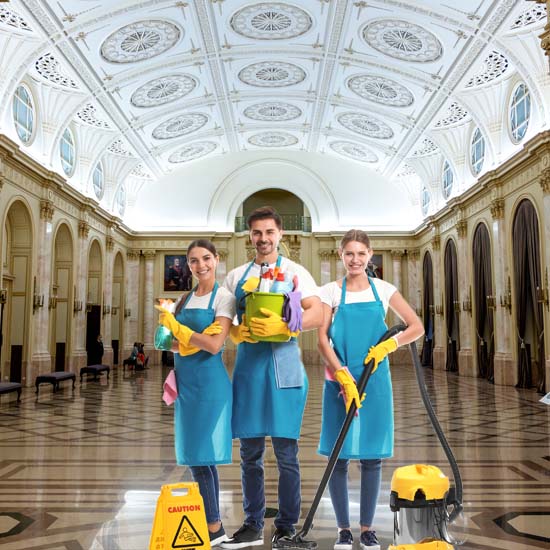 Making a Lasting Impression
Ensuring cleanliness and sanitation in museums and art spaces is paramount for the well-being of visitors and personnel. We understand the unique challenges that such institutions encounter and provide tailored cleaning and disinfection solutions to cater to your museum's specific needs. Rely on JanTask to transform your museum into a secure and inviting haven for art appreciation and education.
The frequency of cleaning for museums hinges on various factors, including the establishment's size, visitor count, and distinct zones within the premises. Typically, areas with high footfall like galleries, exhibit zones, entryways, and washrooms necessitate daily cleaning. Conversely, spaces like administrative offices, storage sections, and passageways might benefit from weekly or bi-weekly cleaning schedules. Consistent sanitation not only aids in artifact preservation but also ensures a pleasant experience for guests and enhances the museum's overall ambiance.
The cleaning of museum artifacts and art pieces demands a specialized skill set and profound knowledge. Museum experts and adept staff adhere to rigorous conservation protocols, employing subtle methods to maintain and clean these invaluable treasures. Our cleaning approaches are adapted based on the item's material and delicacy, ranging from soft dusting and surface cleaning to the use of non-aggressive solvents and instruments.
Floors within the museum should undergo routine cleaning, focusing on eliminating dust, detritus, and any potential risks. Solid flooring can be gently mopped with mild cleaning agents, while carpeted sections should be vacuumed using suitable devices. It's essential to keep museum windows spotless, ensuring unobstructed views and enriching the visitor experience. We employ non-corrosive cleaning agents and lint-resistant cloths to prevent any scratches or damages to the glass.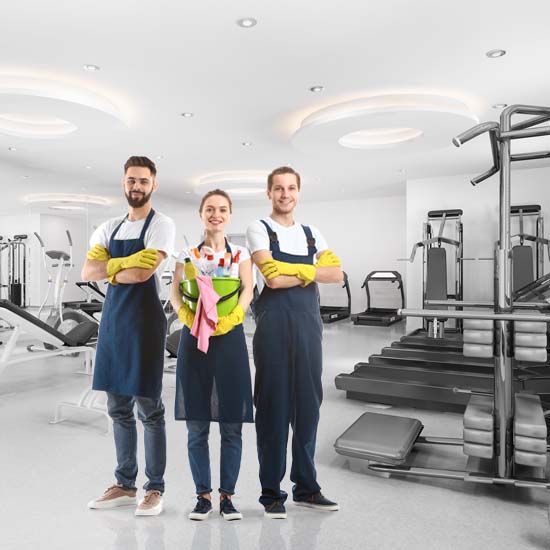 We are adept at sanitizing fitness centers and gyms, focusing on minimizing the transmission of germs and pathogens. Our seasoned team is proficient in delivering tailored cleaning solutions for diverse facilities, encompassing equipment, mats, and weights. Recognizing the significance of hygiene and patron safety, we've devised strategies that prioritize these aspects. Partner with us to foster a pristine and secure ambiance for your fitness center or gym.
Assurance of a Sanitized & Wholesome Space
Your members anticipate a spotless, disinfected, and health-centric environment for their workouts. JanTask brings the expertise and insights to navigate any complexities in your fitness center or gym. Engaging a professional cleaning service like ours ensures your facility remains a bastion of health and safety.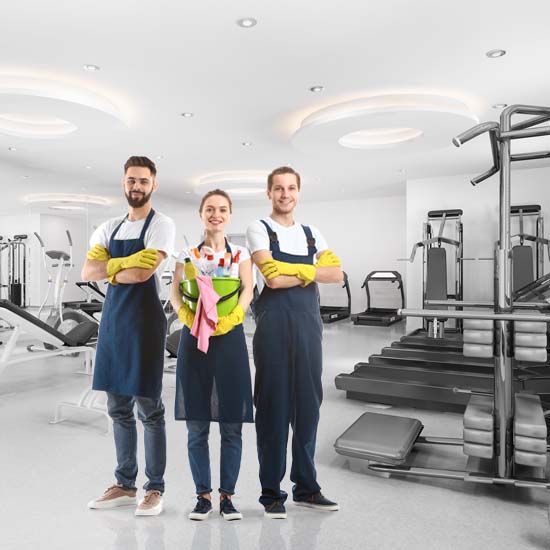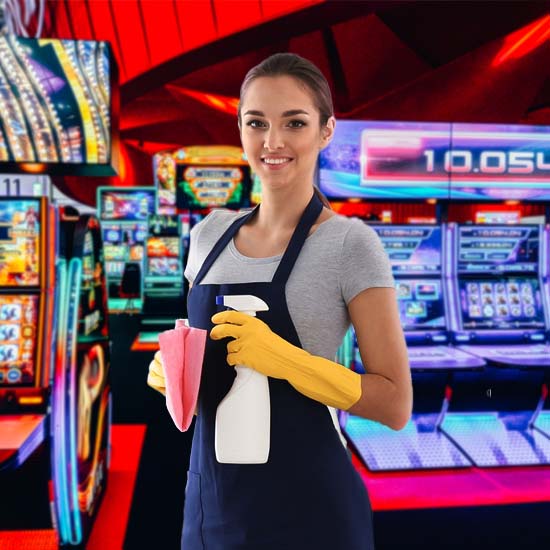 A Bet on Exceptional Cleanliness
We pride ourselves on delivering tailored cleaning and disinfection solutions specifically for casinos. With our deep-rooted expertise in this sector, we grasp the significance of upholding a pristine and secure ambiance for both patrons and personnel. By leveraging top-tier cleaning techniques, including advanced disinfection methods, we cater to your distinct requirements. Trust us to devise a stellar commercial cleaning strategy for your casino.
 JanTask Employs State-of-the-Art Disinfection for Your Casino
We're acutely aware of the distinct challenges faced by casinos. This understanding drives us to harness a range of avant-garde disinfection technologies. Our adaptable methodology ensures that we craft a plan that seamlessly dovetails with your casino's unique demands and standards.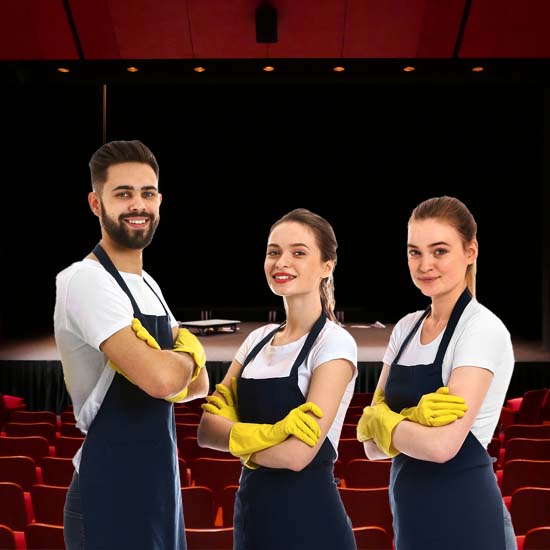 Sanitation for Entertainment Hubs, Theaters, and Stadiums
Every attendee expects a pristine environment when they buy a ticket for an event. In an era where audiences are increasingly selective about their entertainment choices, the last thing you want is a reputation for a poorly-maintained venue. From entrances, concession stands, washrooms, seating zones, to every touchpoint, JanTask brings unparalleled expertise to ensure your venue stands out in its cleanliness.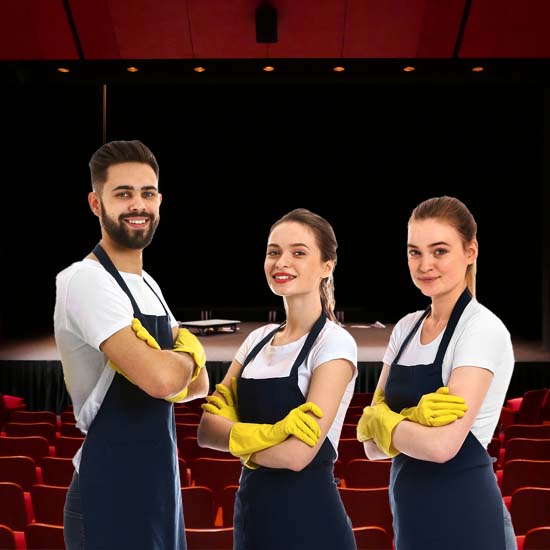 JanTask elevates your facility with impeccable cleaning and specialized offerings, encompassing:
Pre/post-event sanitation
Comprehensive elevator and escalator cleaning
Maintenance for various flooring types, including concrete
Floor stripping, waxing, and buffing
Carpet shampooing with diverse methods
Routine cleaning – offices, foyers, pathways, relaxation zones, kitchens, restrooms, external spaces
Furniture and fixture cleaning
Pressure cleaning and graffiti elimination
Internal and external window washing
Thorough cleaning and disinfection of restrooms
Supply of essential restroom items
Parking area sweeping and high-pressure cleaning
Our adept JanTask teams are prepared to discuss and tailor a strategy for your venue's specific requirements.
Athletic Arena Sanitation
Upholding impeccable standards in sports arenas and complexes is a monumental responsibility, vital for ensuring the safety and contentment of attendees. Each member of the JanTask team is meticulously trained to understand the unique challenges and vast requirements of these venues. We possess the expertise and insights to collaborate with you, devising and executing a plan that consistently meets those high standards.
Experience the Jantask difference.
Let's make your spaces shine together.
We know everyone's unique with their own unique schedules so feel free to call 24/7 if we don't answer leave a message and we will get back to you.